It's the time of year when getting mail through our door is actually exciting–and that's not just because I have to pry it out of my dog's mouth! I have been waiting for months… and it finally arrived!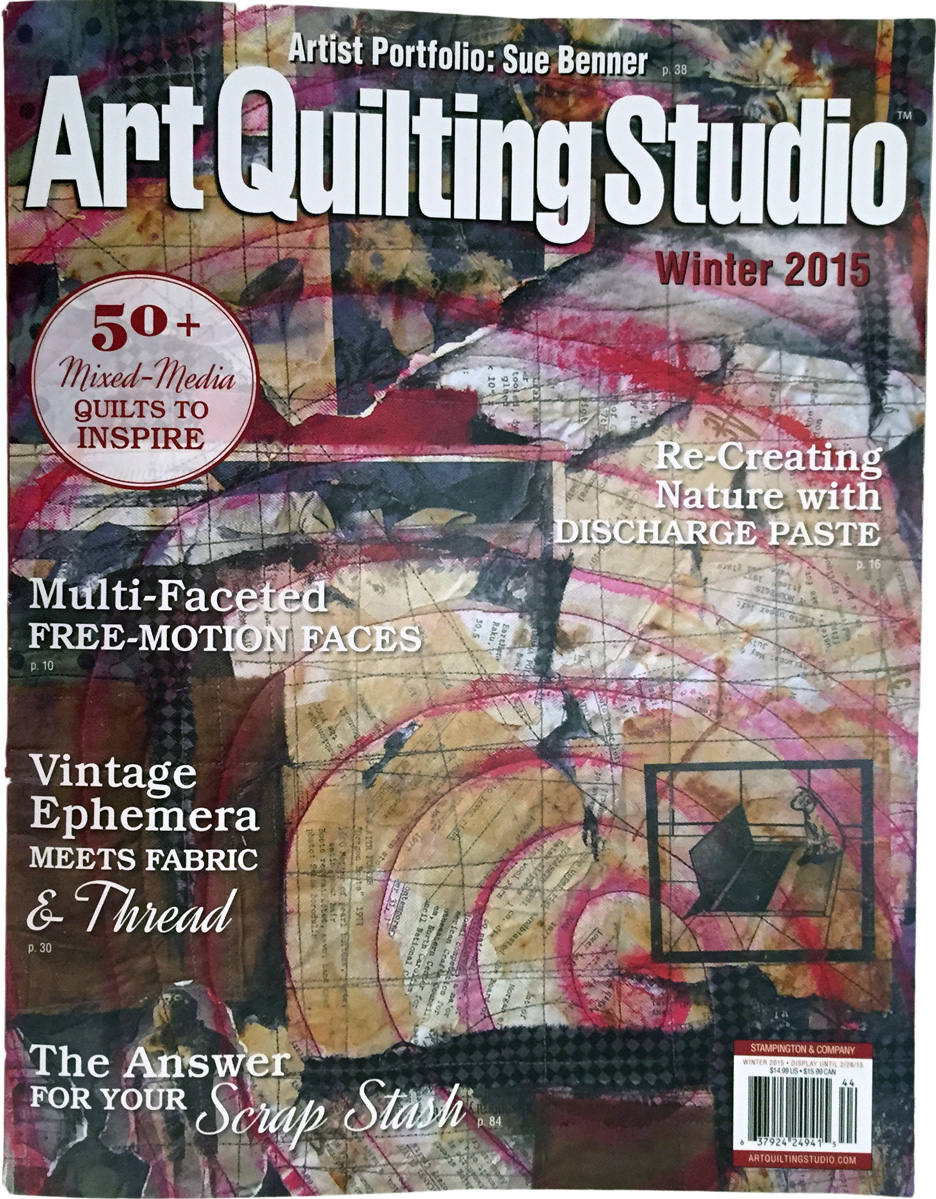 Yes friends, I've been fortunate enough to have work published again!
A Trendy Article
Art Quilting Studio included an article I wrote about geometric animals in their most recent issue. The magazine photographed two examples for me, both my baby fox quilt and the baby elephant quilt.  I love the great job they do of laying everything out and matching colors. I wrote about embracing art styles and being culturally relevant. Of course, there are always reasons to go your own direction when being creative. I do explore the artistic strengths behind the geometric trend and I found it was a great exercise in recalling my college art theory!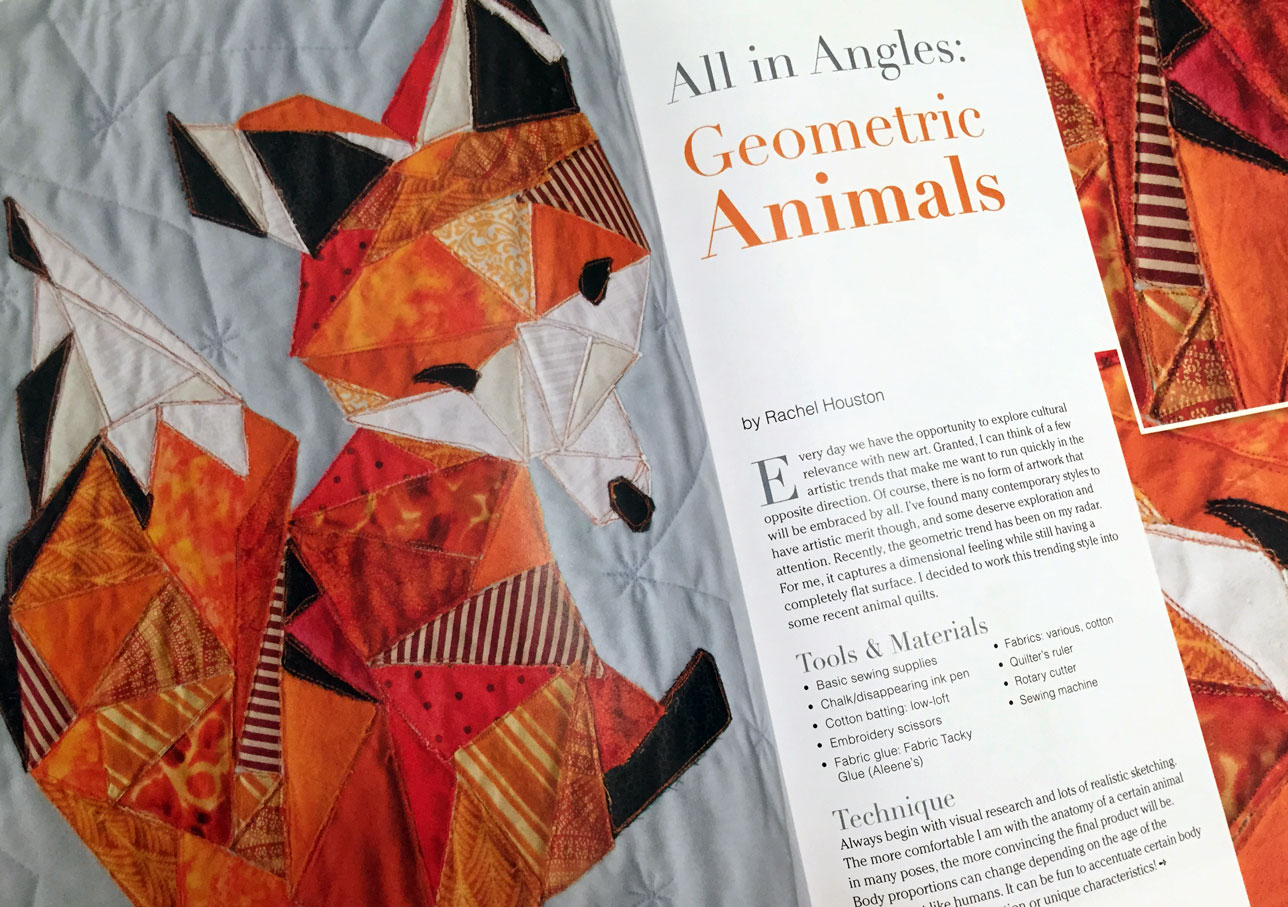 These little guys are so bold and playful.  I hope one day they find a home in someone's playroom or nursery!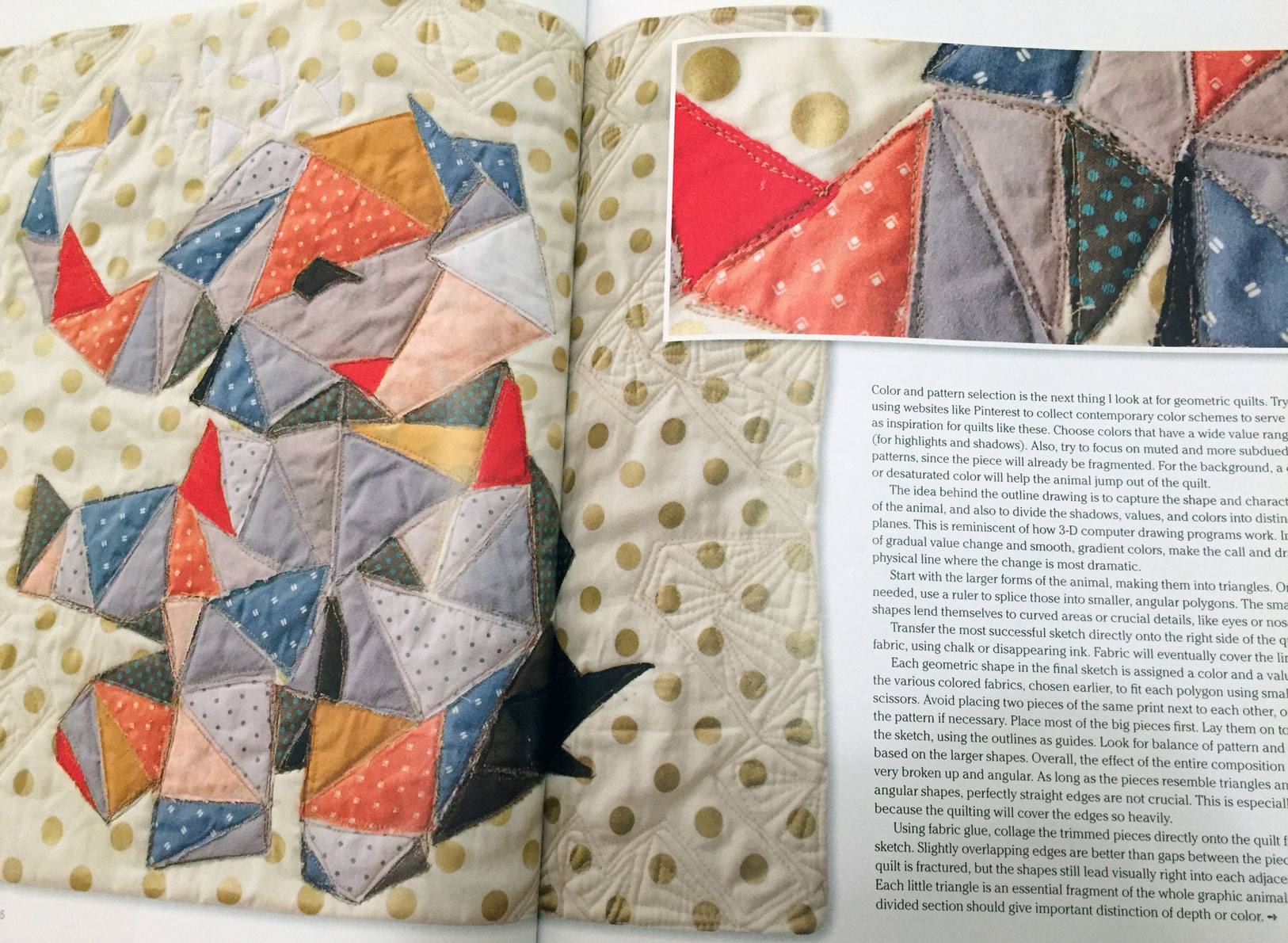 A Special Series
The Giving Tree is a beautiful story about a loving tree and a growing boy. The book has inspired me to create a complex series, illustrating different emotions or scenes from the text. When the editor of the magazine asked if I could be interviewed about this series of art near and dear to me, I was really thrilled!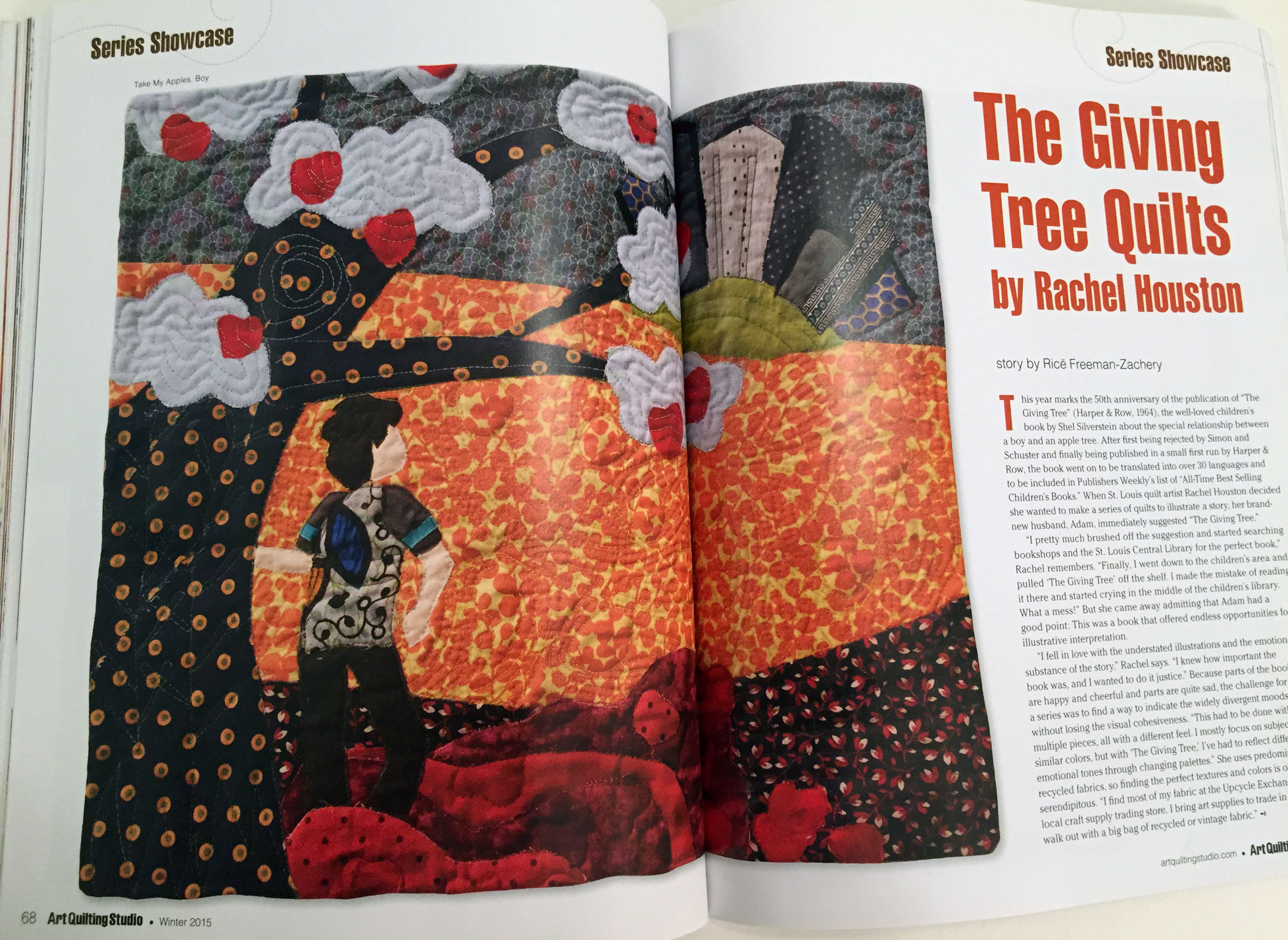 I had to answer a bunch of questions before the interview, it took me a long time to write out all the answers about my past work, artistic tendencies, and inspiration.  By the day of the interview, I was glad to have written that out though, because I was pretty nervous! Thinking on my feet and coming up with intelligent things to say has never been one of my strengths. Thankfully, the author of the article was patient and easy to laugh with whenever I said something silly. In the end, she made me sound much better than I expected!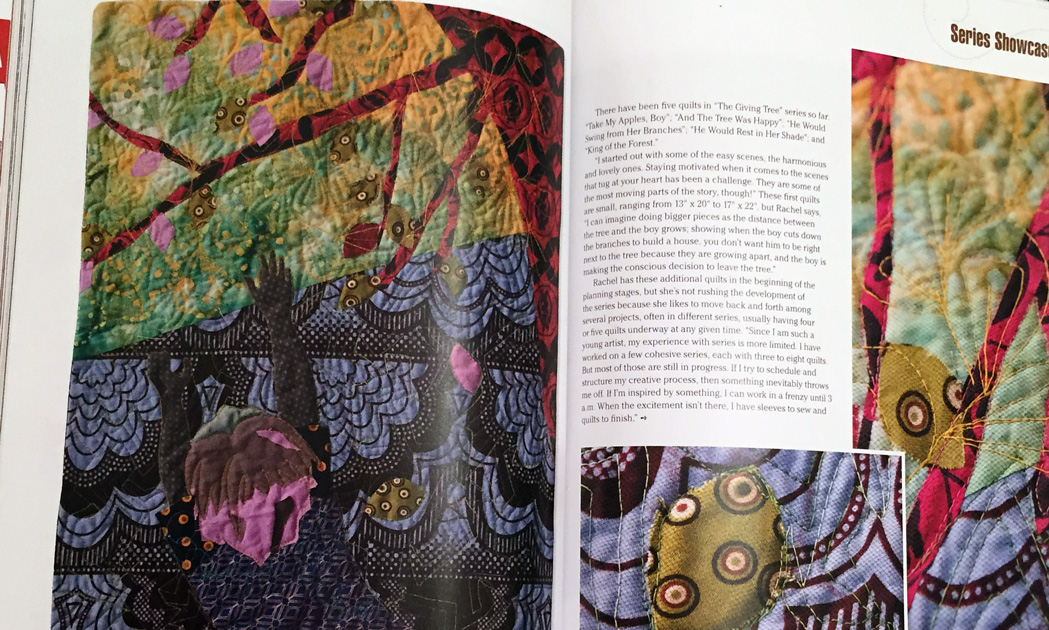 Perspective
The most intriguing question was,"Where do you see yourself in 5 years?"  Well, I'm not quite sure of the answer.  There I so many things I would love to be doing! It really comes down to three paths to focus on, I suppose.
Fine Art: showing in galleries
Business Focus: selling commissioned works, Etsy, and craft shows
Professional Quilting: entering in juried national quilt shows and speaking/teaching across the country (or even worldwide!)
None of these are mutually exclusive, of course. After a few short years of doing this art quilting thing, I know what I'm leaning towards, but the great thing is: I don't need to have the right answer right now. As long as I keep making art and balance that out with a life that provides good inspiration, God will provide a path for me to follow.  Keeping my eyes fixed on Him will give me all the perspective I need, the rest will fall into place.