Well, it's only appropriate to start at the beginning, the place where I got my artistic and creative spirit.  The real topic today is the woman who gave me those genes!
The beautiful lady standing next to me is my Grams. <3 My parents aren't really the artsy types, but I can trace it back to her! She is an amazing artist, quilter, world traveler, mother, and definitely one of the most awesome people in my life!
When I was about 15, she taught me to quilt.  I learned on her BEAUTIFUL mint green, vintage, built-in Singer sewing machine. Lovely.
She make fabulous award winning quilts, like this Lady Liberty: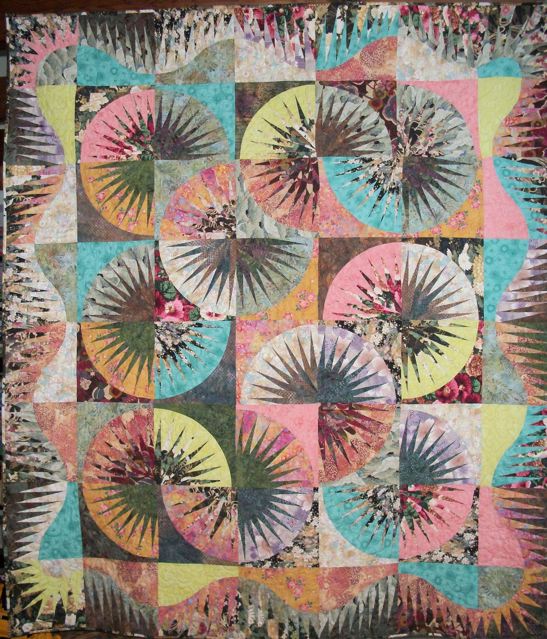 But my favorite thing that she does is encourage me in my art and life! She travels halfway across the country to celebrate art shows, life happenings, and good times with me. Her presence is such a gift.
FUN FACT: Her first quilt was my baby quilt! How is that for Destiny?!