I was always that nerdy kid sneaking glances at classmates so I could doodle their profile or posture onto a messy piece of paper.  I still do this in church on Sundays!
Drawing figures has always been a quirky little hobby of mine, but it has encouraged some art series that I have really grown through.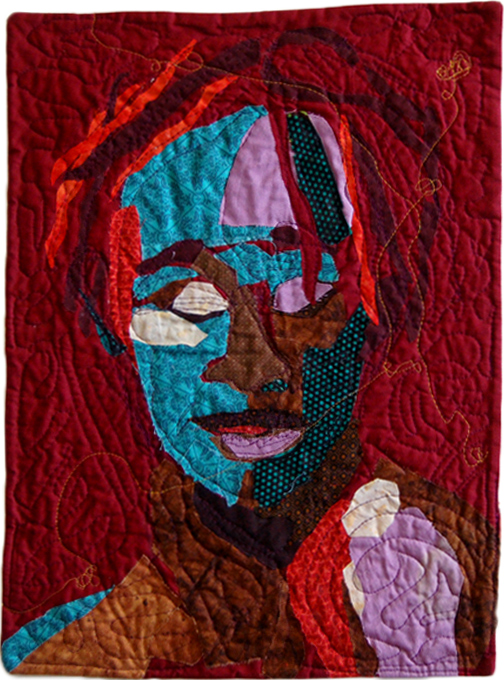 Some tips that have helped me capture faces:
Use an easel and step back to look at your original sketch. This help keep away from a skewed perspective.
Don't worry about your sketch showing through to the final piece. It can add layers of detail and emotion that complement the final work!
Carefully omitted details often say more than including each freckle or line.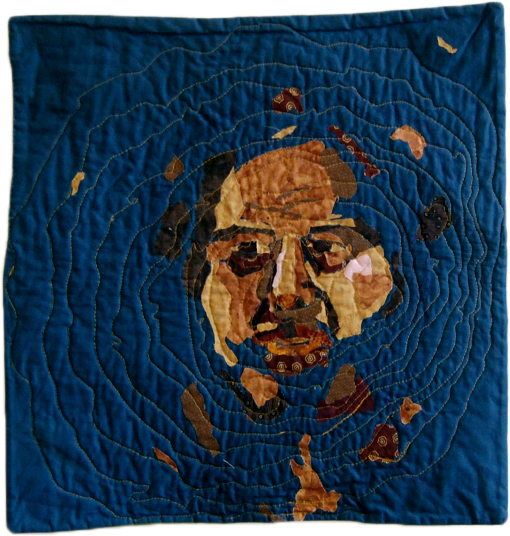 I was lucky enough to have these three portrait quilts featured in Art Quilting Studio magazine (Winter 2014.)  Another featured artist I though was great was Danny Mansmith. You should check out his beautiful and interesting art pieces!