This weekend I had an awesome opportunity to be part of the Dutchtown Better Block Event! Imagine a giant block party with beautification projects up and down the street (including a really lovely mural.)  There were grand openings of shops, a photo booth, pop-up stores, food and music.
Mom to the Rescue!
Without a doubt, I wouldn't have been nearly as prepared without the help of my husband and my amazing mom. She flew in from California to see us and I ended up putting her to work! She helped me mat and frame newer pieces, helped me to pick up my lovely banner, wrapped most of my work in cellophane, and provided a TON of moral support. My step-mom also came out to support me at the event. The lady on the the left gave me my short height genes, and the lady on the right loves me just as much!  I am blessed to have these two strong women in my life!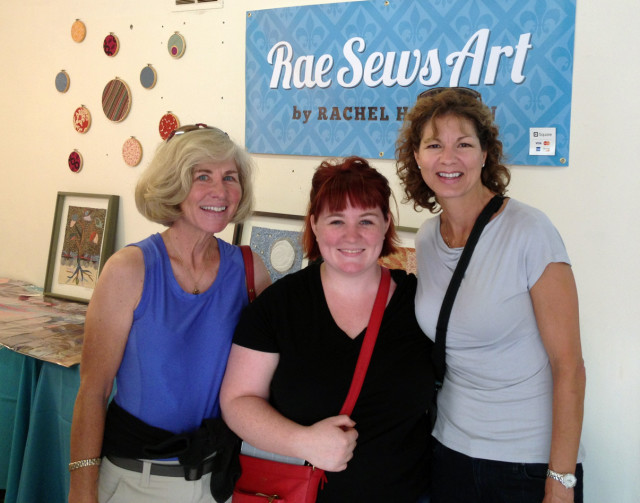 A Whole Lot of Work to Do!
My dear friend Adina helped me design my space in the Dutchtown Domestic Arts temporary pop-up store.  It was an old vacant plumbing building that looked like this originally: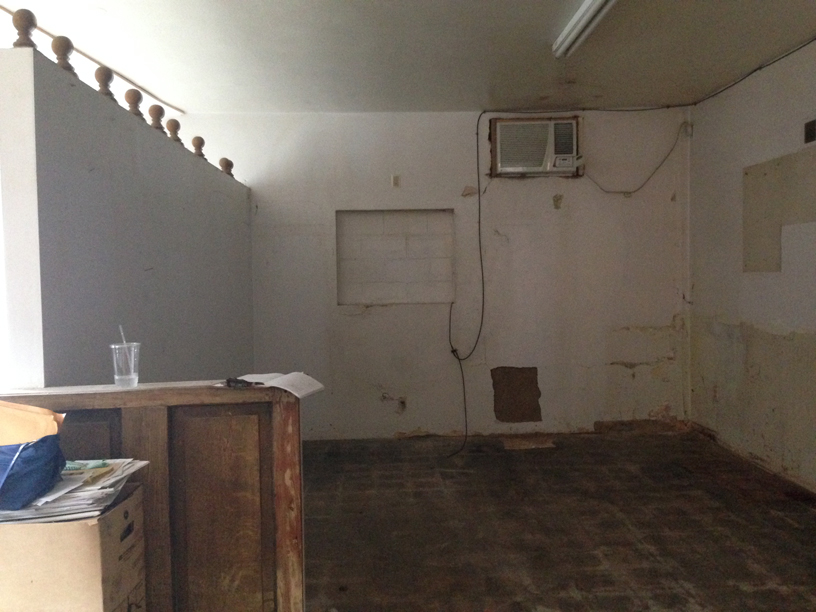 Wow! It needed the work of a BUNCH of community volunteers! They painted, vacuumed, repaired holes, and brought some light into the place!  We brought in lamps to brighten everything up, and I used bright tablecloths, and my husband ordered me a great banner that matches my quilt labels!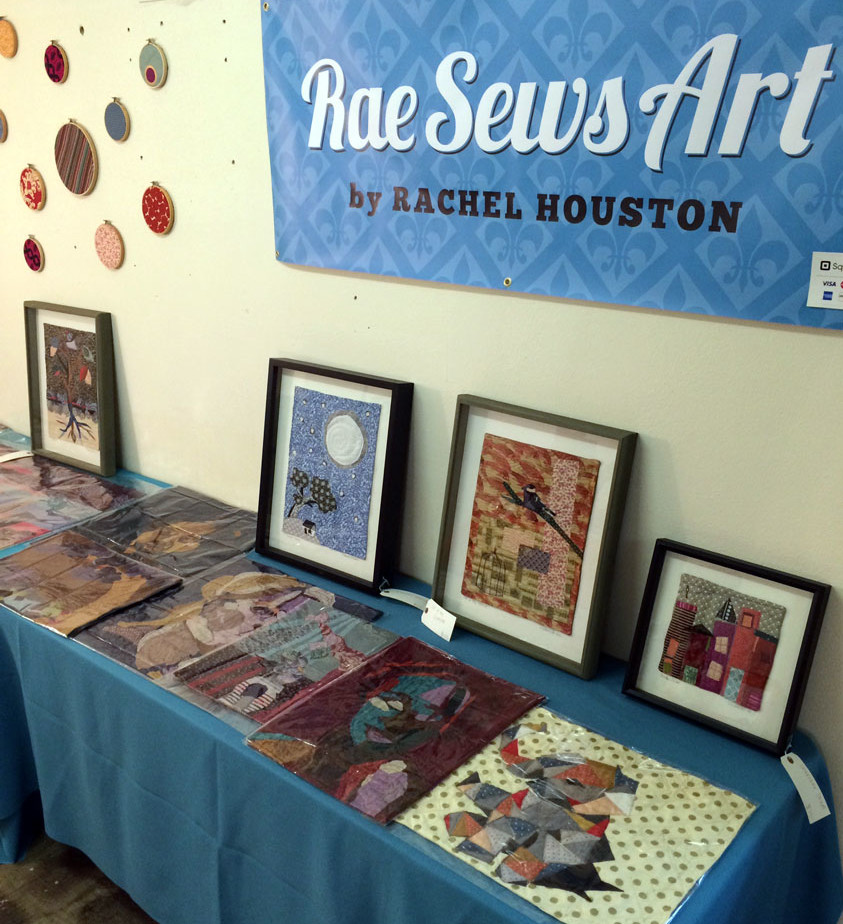 Since the walls were very freshly painted, I decided against hanging my unframed and unprotected artwork on the walls. I simply wrapped them in crystal clear cellophane bags to protect them. You can even find really inexpensive clear bags at Dollar Tree! I did mat and frame one smaller pieces, and it was a learning experience, but I am super happy with the way they turned out.
Thankful for Friends!
It was truly wonderful to have many friends and family come out and visit me at the event. My brother and his girlfriend helped me load and unload everything, while friends from church brought kind words and sales!
I even made some new, crafter friends at the event! Allison from Squaresville, makes kitschy and retro potholders and oven mitts, using wild fabrics! She is very cool!  Also, I shared an area of the space with an awesome wreath designer. I love her fall wreaths.
The idea behind the event was to showcase the potential of the neighborhood and inspire new uses for the vacant spaces. The community turn out was great and it was really neat to see the before and after. I am so glad I was able to be a part of this revival! It was really incredible to see the community come together.
Have you ever been part of a community movement like this?