Spring has finally found its way to my home in the Midwest! I have been eagerly anticipating the longer days, more sunshine, and the beginning of gardening season. Friends, I feel like I should do a happy dance! I might just share some nature inspired pieces with you instead.
Growth Series
Originally, I wanted to celebrate personal development with the first Growth composition. It was made from scraps of the dress that I made and wore to a very special event. The image of a plant had clearly come from a visible very small seed. The final image was a complex root system and colorful, beautiful leaves soaking up the sun. A firm foundation and personal strength were symbolized by those roots. I loved the final result and the emotions behind it so much that I turned Growth into a series!
It has been a while since I showed Growth II at my first craft show. It has such a wild background, and funky colors. In case you never saw it, here it is: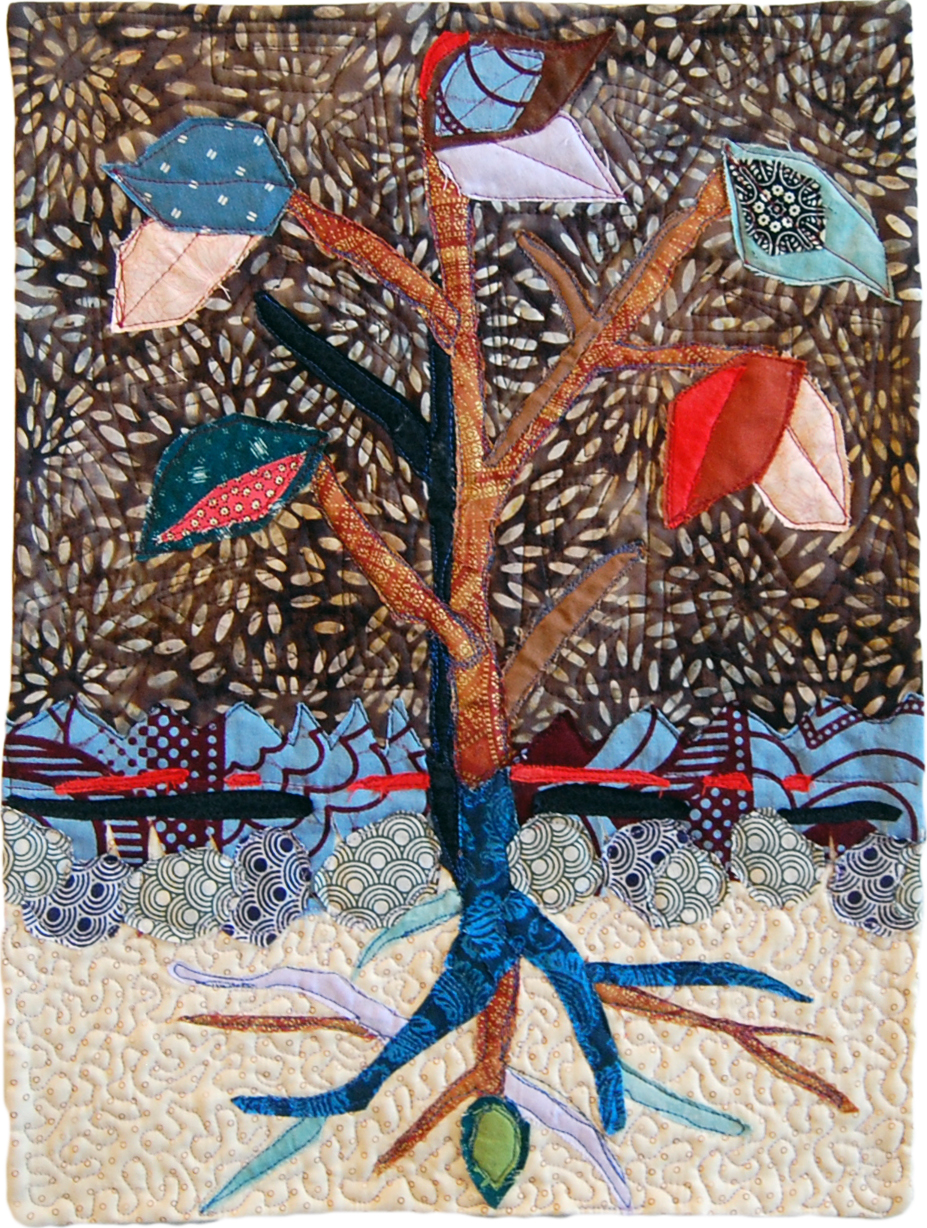 Fast forward to only a few weeks ago, when I created Growth IV through VII.  I have been maintaining the strong background and always have that little seed! Roots are also visible in all the new pieces as well. Here are some more Growth plants for you!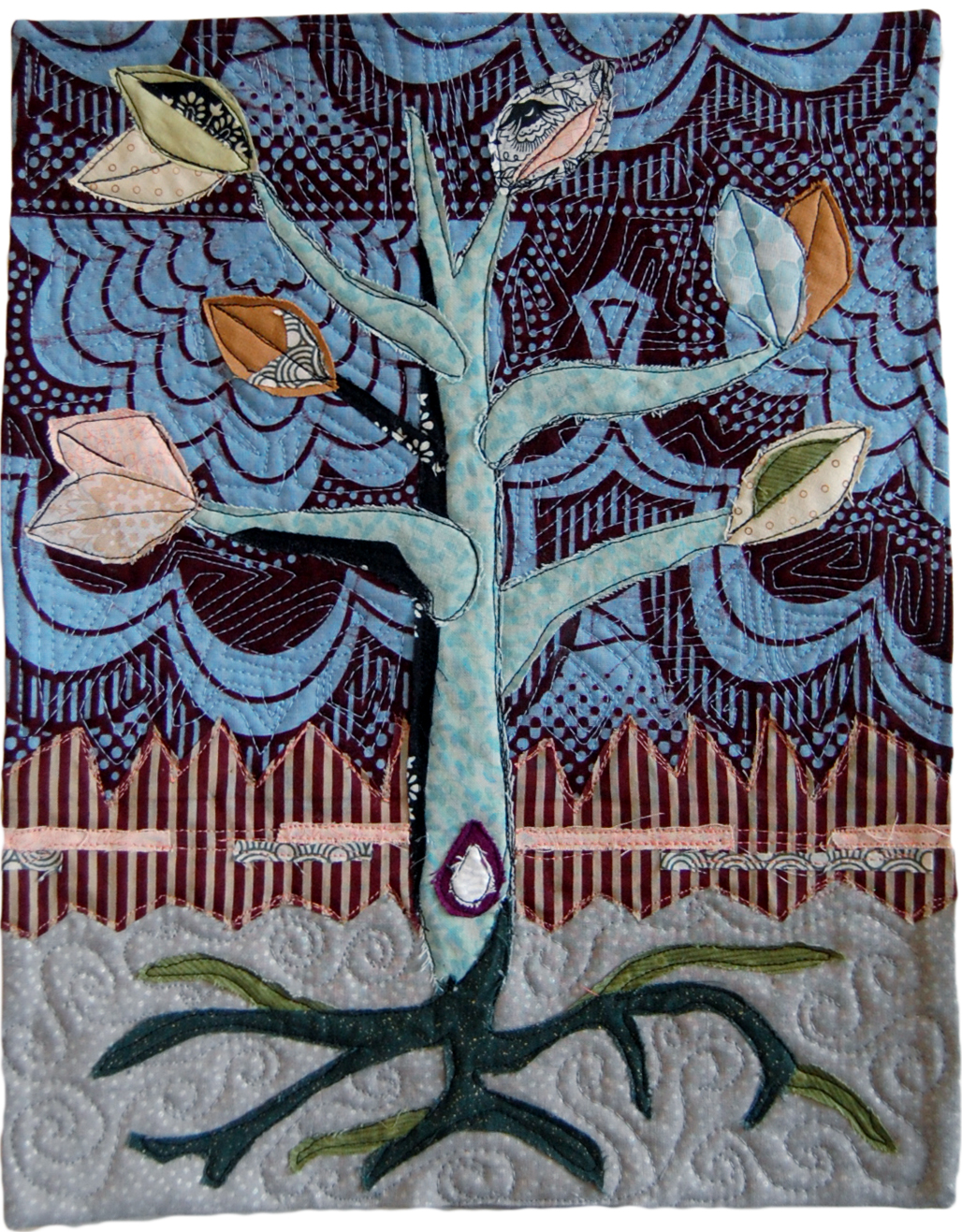 This next one has a really neat quilting design that I found on the Free Motion Quilting Project. It is inspired by topographical maps. I really think it complements the floral background well, without being too distracting!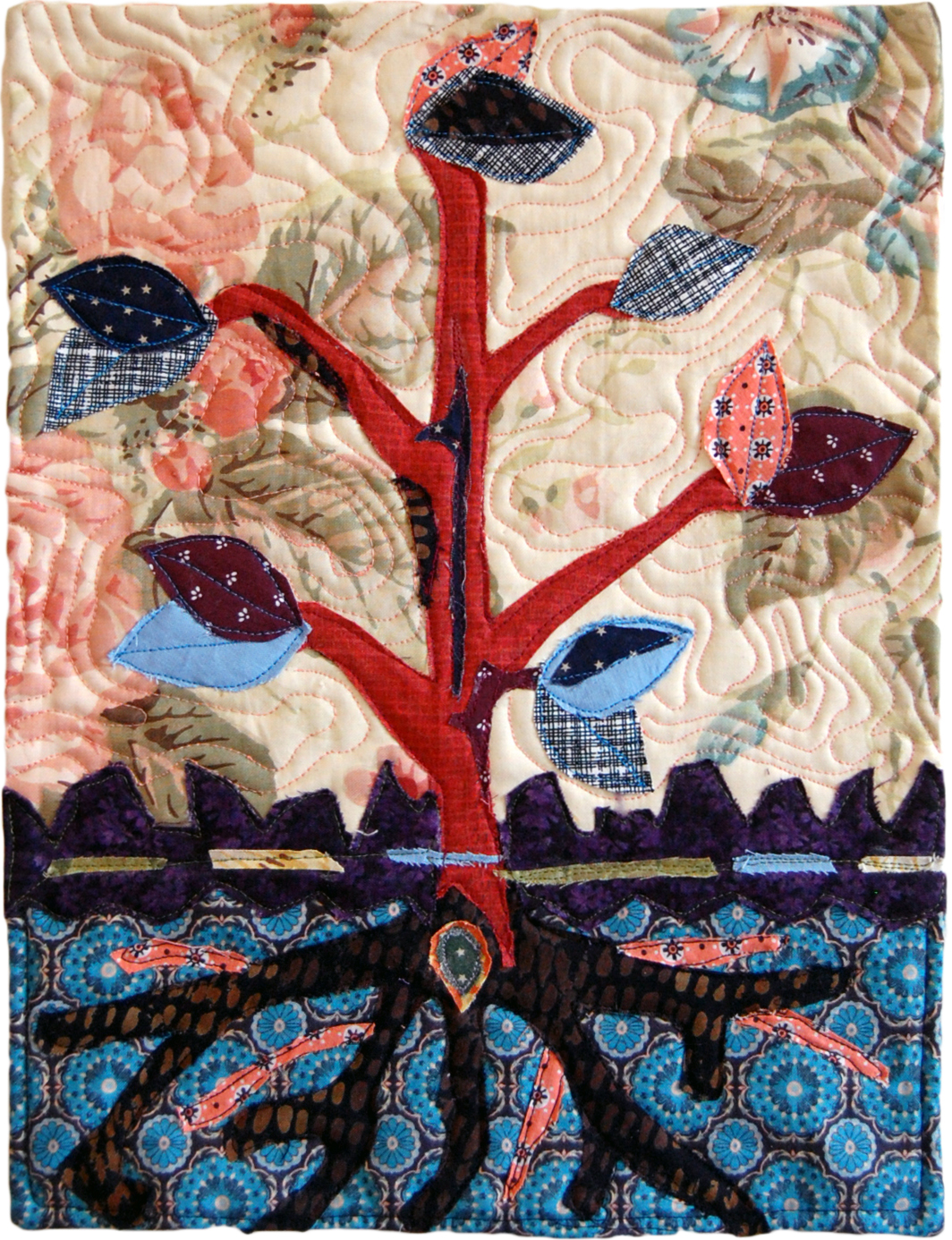 It's hard for me to pick a favorite from this series, but I have saved the one my husband loves the most for last. Adam loves that rich terra cotta with the blue soil, it's a little strange, but it kind of works!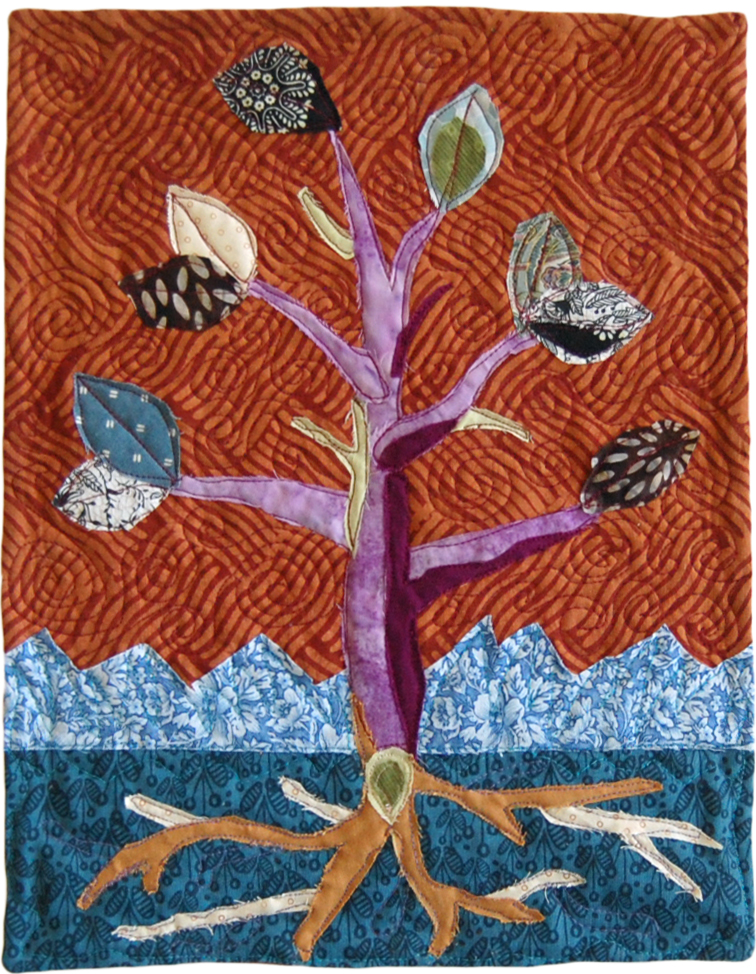 The more recent pieces have been matted and framed and I will be bringing them to my booth at Spring Fling in the City next! If you are in St Louis on Saturday, May 9 then you should come shop for a Mother's Day gift! 😉 See you there!