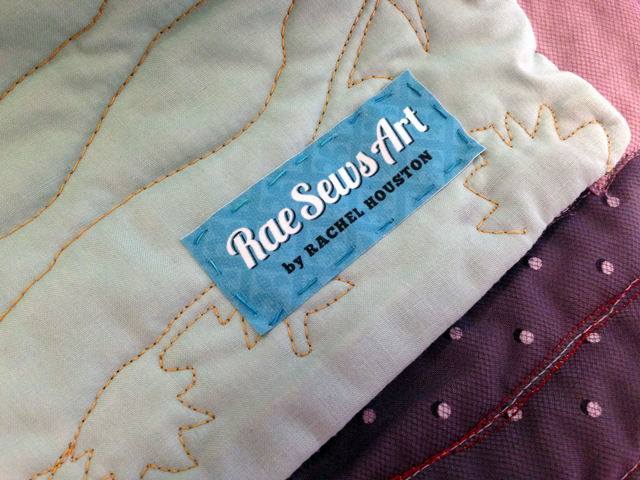 I have created years and years worth of artwork and rarely thought about signing it.  Granted, many of the most productive years I was a student, but unless an ornery professor put up a fight, or a patron insisted, I never signed my work. Big mistake!
5 Reasons to Always Sign Your Work
A signature shows that you APPROVE the work. In simple terms:


…signing a print is a really big deal! It's like signing a check — if you didn't write the check, and you don't have the funds to back it up, you wouldn't sign it. Right? Same thing with prints.
Epic Edits

 The work can be considered finished when it has a signature.
 Artist Identification is so much easier with a signature. 100 years later, will they know your quilts by the individual dog or cat hair they found? (almost kidding!)
Value may be added to the piece when signed.
Free artist publicity.
Rich Tradition of Quilt Labels, Meet Fine Art
For literally hundreds of years, quilters have often included labels on the back of their quilts.  These labels can … Continue reading →