Can I just say that I LOVE my neighborhood!? I live off of Cherokee Antique Row.
We are neighbors with the BEST coffee shop/restaurant, The Mud House. It has such original atmosphere and refreshments!  This time of year I crave their lavender lemonade.
Recently I made this mini quilt to celebrate my love of city living. It's only about 8″x8″ – adorable!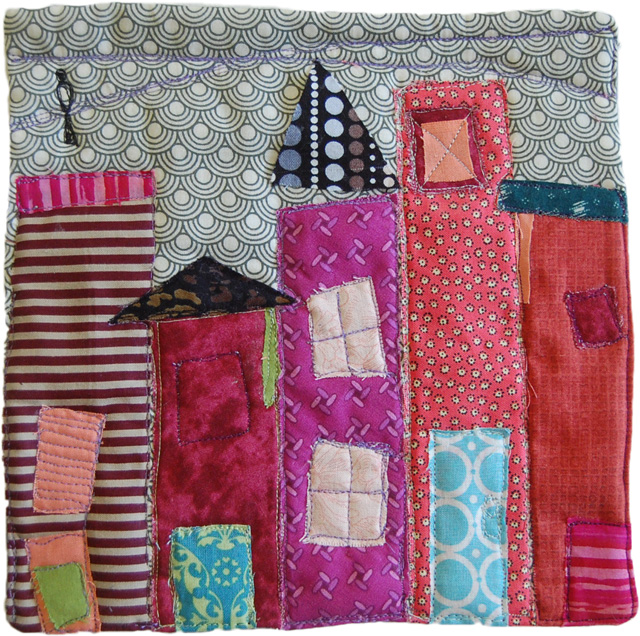 The idea of working small was inspired by a quilt I pinned from The Last Piece.
I plan to frame it with a white mat behind it.  Should look great!