If you're no stranger to my work, then you have seen some international prints pop up here and there! Indian Batiks get a lot of love in the quilting community, but my personal favorite choices are the bold and bright African designs.
I love using the vivid textures and cheerful colors to bring energy to my quilt portraits like this one: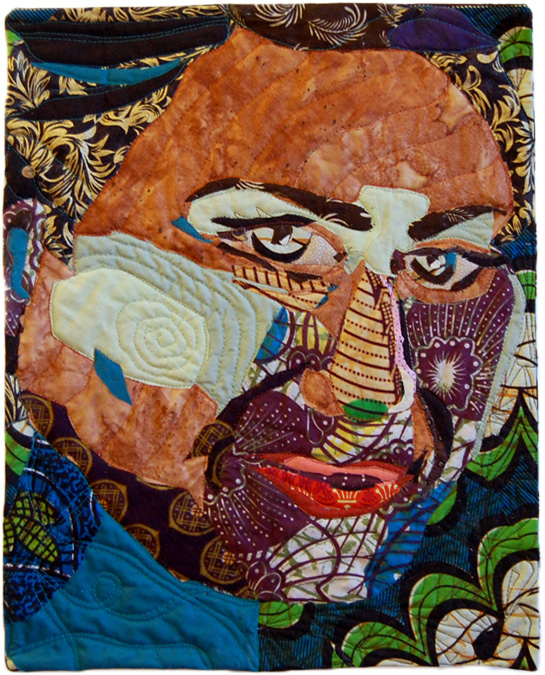 The depth and texture created by the intricate patterns really bring the figure to life!
I have amassed quite the stash of African prints to use. I first found a small assortment at my local quilt shop, The Quilted Fox. The owner told me … Continue reading →