I am so excited… it is about to begin!!!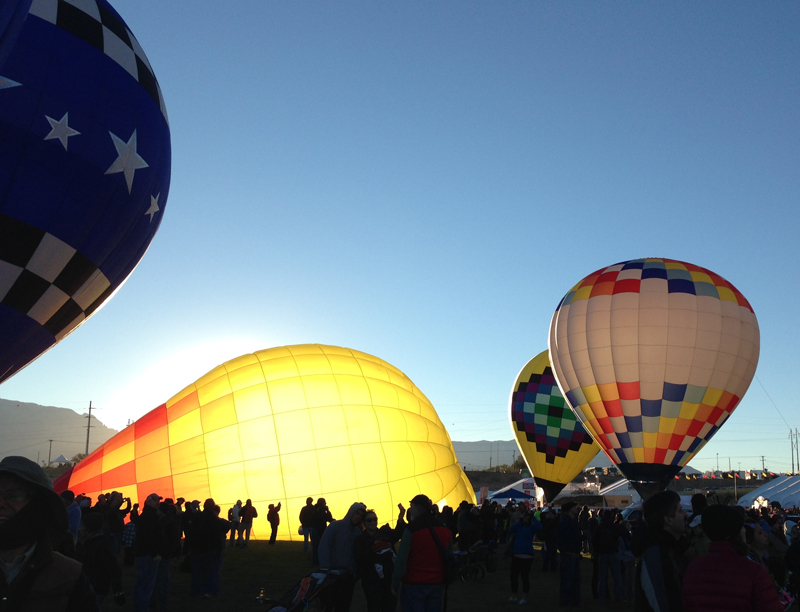 Hands down, I have never seen any one event more beautiful and inspiring than the International Balloon Fiesta I was able to attend last year!  I am sad to miss the 2014 festival, so I decided to go back through my pictures, remember good times, and make another hot air balloon quilt.
What to Anticipate
This year, the festivities go from October 4th-12th. My sweet mom-in-law sent us a flier so we know what is going on.  The highlights include the Glowdeo, which is a balloon glow of only special shape balloons, like bees, a cow, dragons, and flowers. I also love the competitions when balloons launch over a mile away from Fiesta Field and fly in, trying to hit targets with rings or flags tossed from the moving pilot's basket!
Check out this beautiful time-lapse by Roadtrippers of the Balloon Fiesta to get a good sense of the scale. Keep in mind, there are NINE days of the events!
My Favorite Part
Not very many people know this, but for a few days of the 2013 Fiesta I actually got to help crew a balloon! Balloon events start at dawn, so we woke up super early, grabbed a coffee and a breakfast burrito (it is New Mexico, after all) and met up with the crew and the pilot. Once the pilot decided where to launch from, a super technical choice based on weather and winds, we unpacked the balloon.
First, the balloon is inflated with cold air from a large fan, then the burners are turned on while the basket or gondola is sideways on the ground, and the huge balloon slowly rises up… up… up into the air.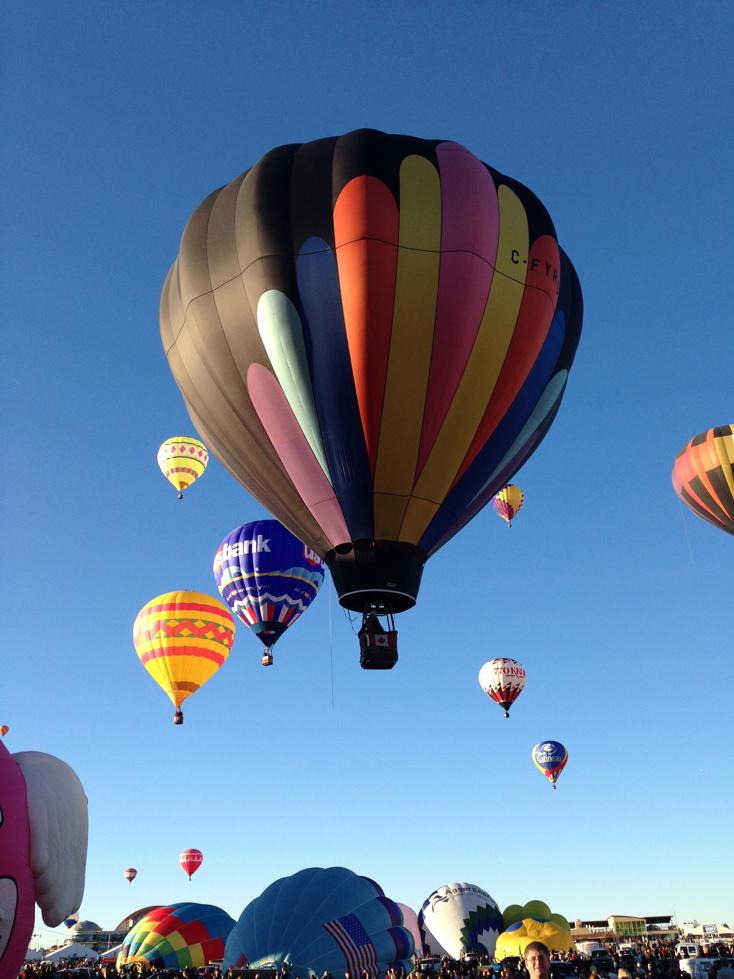 The work is not done! Once launched, the crew quickly packs up and chases the balloon across the city! The pilot needs help and hands to land the balloon safely, so when it starts to drop, it's crucial to be in the right place.
My Love for Hot Air Balloons
I would be crazy excited to ride in a balloon during a mass ascension one year, while hundreds of balloons are up in the air!  Does anyone want to buy me a Rainbow Ryders ticket? Oh, they're only about $400 during Fiesta!
I was so inspired by the beauty last year I came home and made this art piece right away. I used mostly floral fabrics, mainly because they remind me of how cheerful the Fiesta is!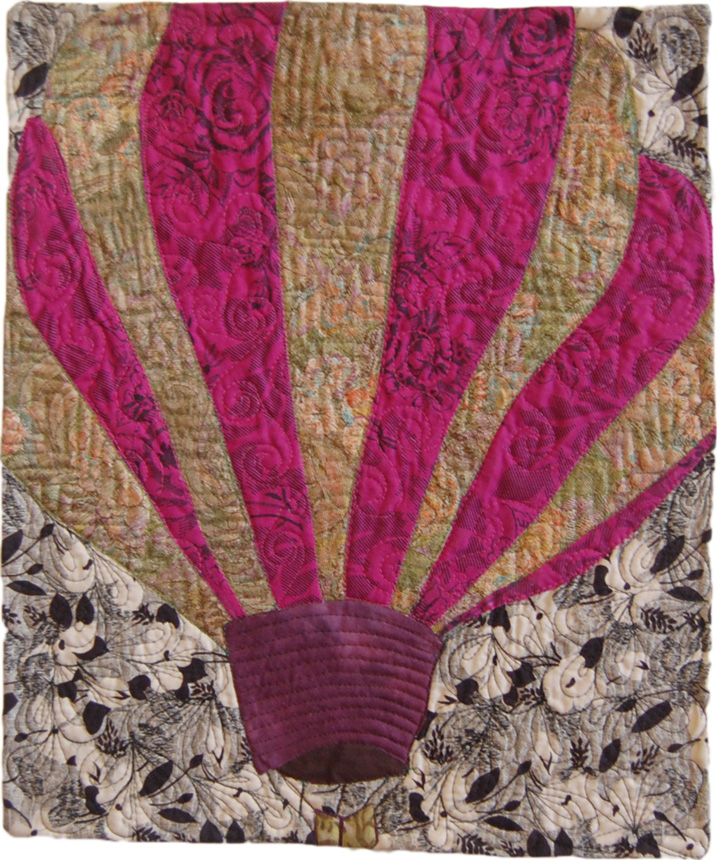 I am ready to make a new one, maybe it will be done in time for the Albuquerque International Balloon Fiesta 2014!
I would definitely say this was the best festival I could recommend for anyone's bucket list. What events are on yours?