If you're no stranger to my work, then you have seen some international prints pop up here and there! Indian Batiks get a lot of love in the quilting community, but my personal favorite choices are the bold and bright African designs.
I love using the vivid textures and cheerful colors to bring energy to my quilt portraits like this one: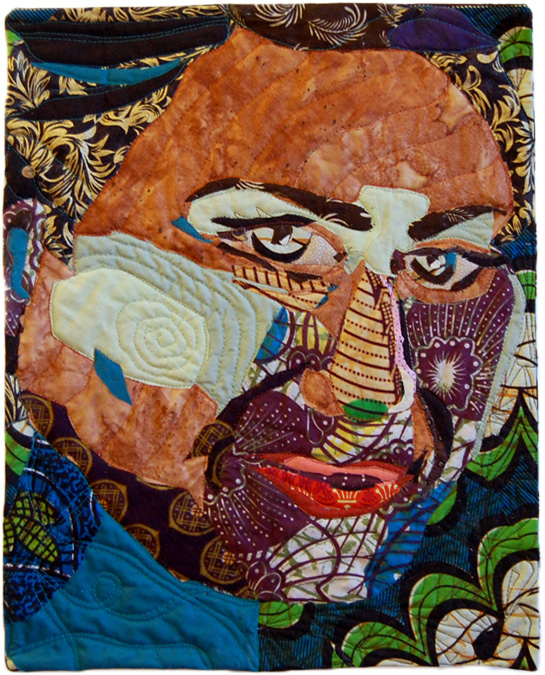 The depth and texture created by the intricate patterns really bring the figure to life!
I have amassed quite the stash of African prints to use. I first found a small assortment at my local quilt shop, The Quilted Fox. The owner told me where she finds them, and so one spring, I drove all the way to the AQS Paducah Show just to find the vendor!  Paducah is NOT just down the street from me either. It turns out the vendor has a website I could have ordered from. There isn't really anything like digging through bolts of new and beautiful fabric in person though!
Amazingly, some friends just give me fabrics from their collections or travels. I've met many Congolese friends through my church, which focuses on reconciliation of nations and races. One of my dear friends, Bethany, was a missionary in Malawi, and she graciously parted with some of her cottons.
I am so lucky to have so many lovely pieces to work with!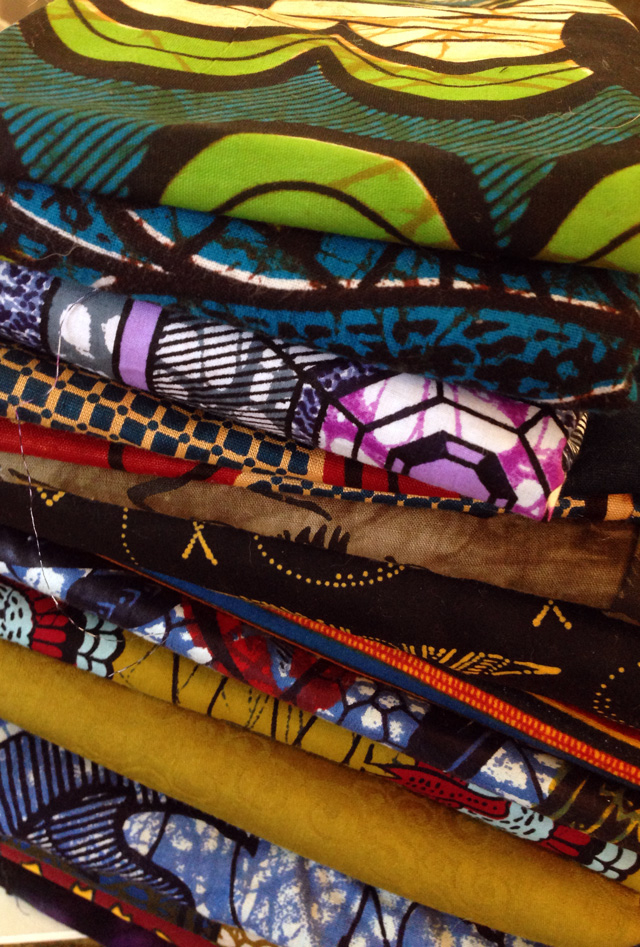 I adore the bold patterns so much, they sometimes end up in my domestic projects as well! These are my favorite curtain tie-backs!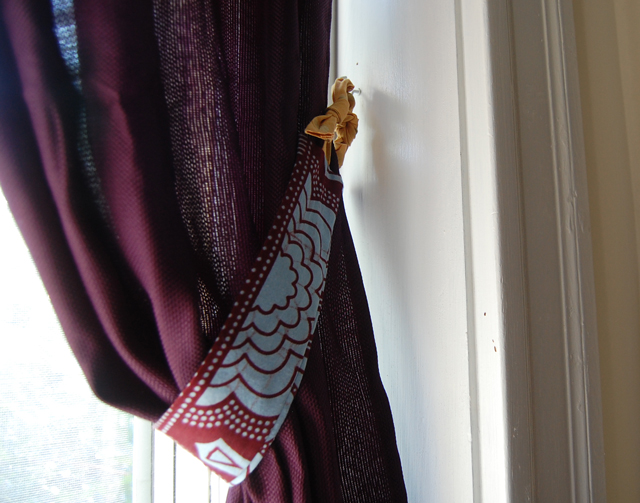 Often, it might be hard to find fabrics like these if you life in a small town or something like that. I stretch my collection by combining these prints with other, similarly styled. bold and simple prints from big places like Jo-Anns. It's not as if there's a governing body of fabric police out there, just waiting to catch me, pairing a swatch of chevron with a Malawian bird design. Work with what you've got!
What culture of fabric designs or colors do you gravitate towards?