Saturday was my first ever, completely legitimate, no arguing about it, craft show experience. I kind of fell into the opportunity; a new friend I made at the Dutchtown Better Block event encouraged me to join in on the fun last minute. Wow–I'm SO glad I did!
A Lovely Fall Setting
The Garden Heights Art Walk was at a beautiful nursery in St. Louis. All the staff were supper friendly and helpful. They encouraged us to integrate the plants into our booths, so I grabbed a few pumpkins! Because Fall.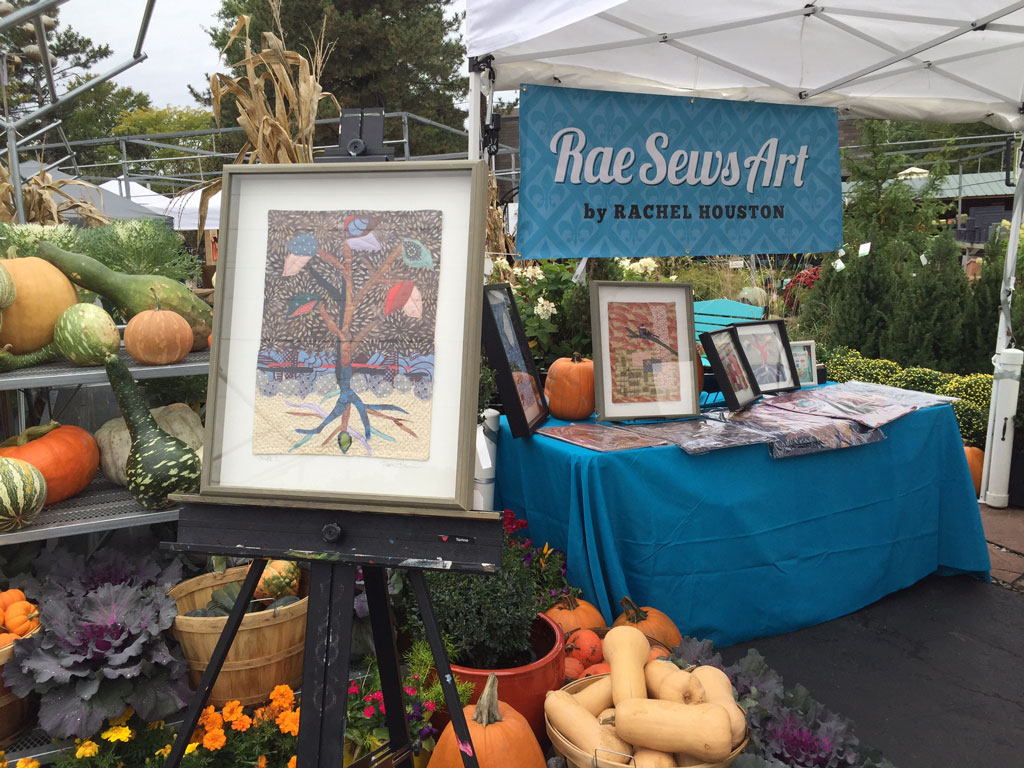 I was so happy to prepare for this show that I made a new plant inspired piece, and it sold quickly! Check my Instagram (@raesewsart) to keep up with new pieces and WIPs!
All in the Details
Planning out the details is what got me most excited for Saturday. It was things like my great banner, the one that my husband made for me. I also was thrilled to take the next step… Continue reading →