This weekend I had an awesome opportunity to be part of the Dutchtown Better Block Event! Imagine a giant block party with beautification projects up and down the street (including a really lovely mural.)  There were grand openings of shops, a photo booth, pop-up stores, food and music.
Mom to the Rescue!
Without a doubt, I wouldn't have been nearly as prepared without the help of my husband and my amazing mom. She flew in from California to see us and I ended up putting her to work! She helped me mat and frame newer pieces, helped me to pick up my lovely banner, wrapped most of my work in cellophane, and provided a TON of moral support. My step-mom also came out to support me at the event. The lady on the the left gave me my short height genes, and the lady on the right loves me just as much!  I am blessed to have these two strong women in my life!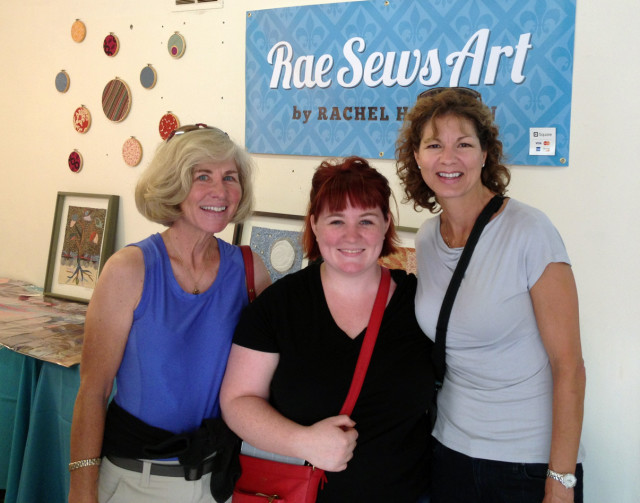 A Whole Lot of Work to Do!
My dear friend Adina helped me design my space in the Dutchtown Domestic Arts temporary pop-up store.  It was an old vacant plumbing building that looked like … Continue reading →